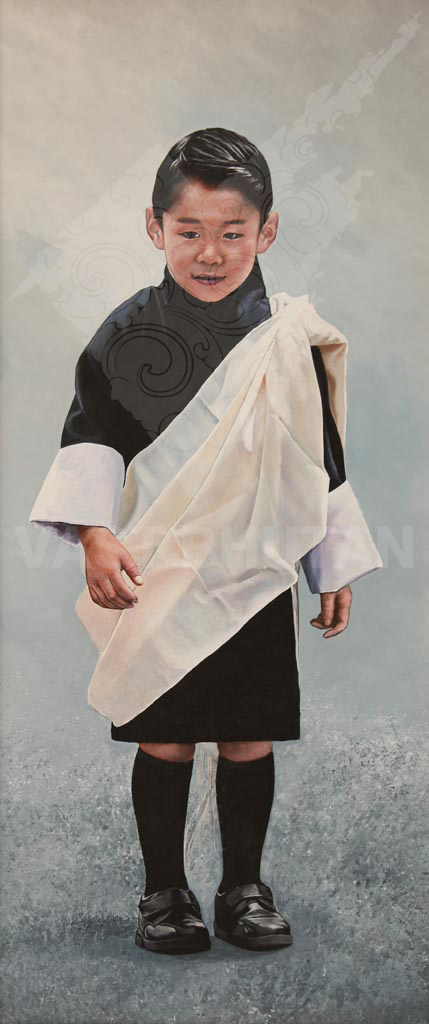 Art Description
The first child of King Jigme Khesar Namgyel Wangchuck.
Artwork Specification
Title: Gyalsey Jigme Namgyel Wangchuck
Year: 2020
Dimension: 92×292 cm
Medium: Acrylic
Price: Not for Sale (Can be commissioned at Nu. 175,000/-)
About the Artist
Just like every other kid in school, I used to draw a lot. I would compete in art competitions at school and this encouraged me to do art as one of my hobbies. I remember drawing Mickey Mouse when I was in Class 2. That was when my passion for art began. As a young boy, art was one of my best hobbies. I didn't need someone to inspire me then but as I grew older, I wanted to learn more about art. That is when VAST Bhutan came along. In 2014, I met Asha Kama and his family. As time passed, I came to grow fond of his personality and his love for art and humanity. Asha continues to give me great confidence and inspires me to keep doing the best that I can.
Born 1994, from Samtse
Connect with the Artist
Buy the artwork to support the Artist & VAST Bhutan
We will send you pricing and payment details of the selected painting.
Share this Artwork