Photo Description
"Aue Karma T , Aue Karma T , Aue Karma T , dawn is breaking , get up now. We have an hour's hike to reach the viewpoint," my mountain brother called out. Our camp was at 3850 meters and we needed to climb approximately another 400 meters.
At 4:15 am , I struggled out of my tent and before I realized it, I could see the orange rays just behind the adjacent mountains. I could hardly sleep the whole night , excited for this morning and then here I was , half- awake , rubbing my eyes and about to miss my D- day shot.
After an hour's tedious uphill climb, I took a long breath and there I stood in my meditative pose when the first rays hit my face and I slowly opened my eyes with a prayer of gratitude and blessing to the mighty Mount Jumolhari who was there so close yet so far.
Photo Specification
Dimension: 158×96 cm
Medium: Photograph
Price: Nu.20,000/-
About the Photographer
A 42 year old self-professed photographer ,
Passionately into photography,
For a bit more than a decade.
Love the mountains,
Love the trees,
Love the rivers,
Love everything through the viewfinder.
A thousand photographs ,
And a thousand more to go,
Before i sleep.
Born 1977, from Thimphu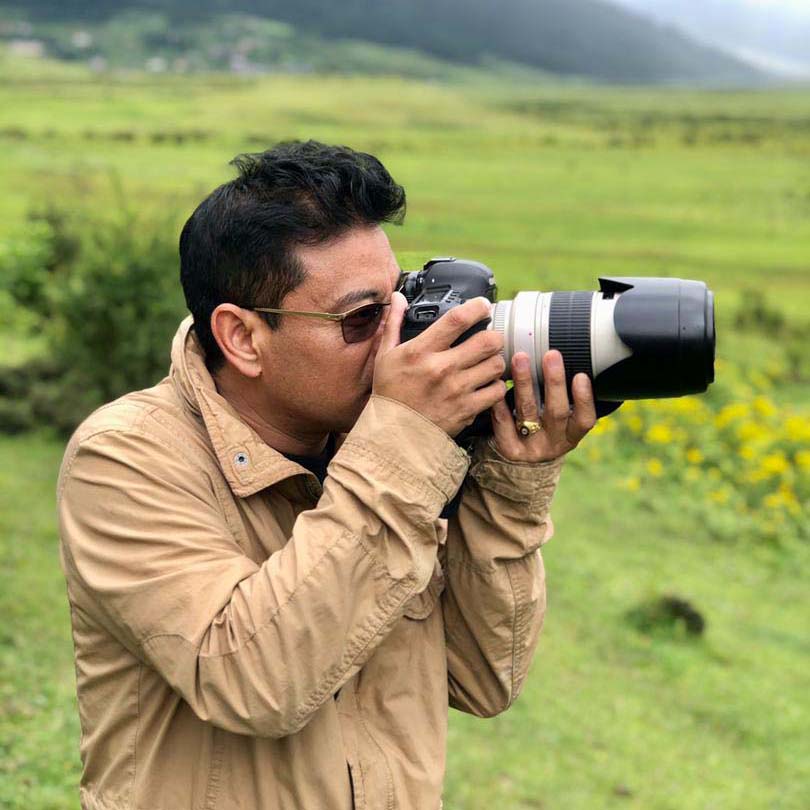 Connect with the Photographer