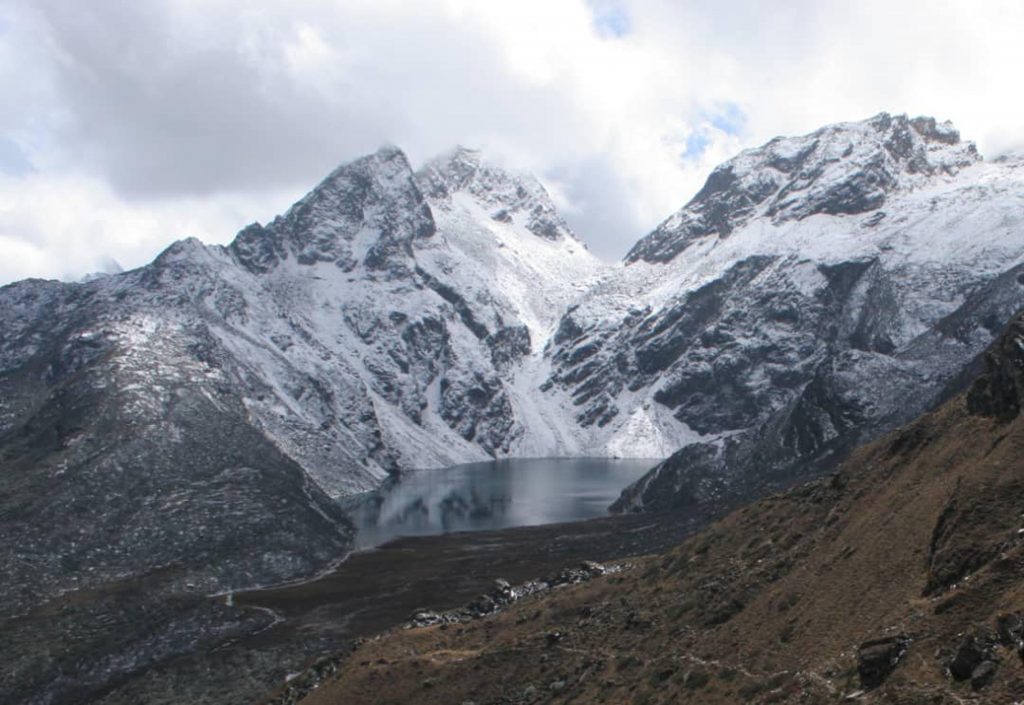 Photo Description
Tshonag – taken after a 3 hrs uphill hike from Singye Dzong base camp. Tshonag, literally means "Black Lake ". It is one of the Sacred lakes located at an altitude close to 5000mtrs above sea level. The Lake appears as a dark colored lake settled on the picturesque curved landscape of the mountain terrain. It is one of the least visited lakes due to its extreme height and harsh climate. However, if one can make it to this site, it is rewarding with its serene atmosphere and the wonderful 360 degree viewpoint of himalayas around.
Photo Specification
Title: Sacred Lake
Dimension: 158×96 cm
Medium: Photograph
Price: Nu. 20,000/-

About the Photographer
I started my career as a photographer from 1994 till 2015. During my tenure, I have worked starting from photojournalist , photo exhibitor , photo archiver, and as a Royal photographer. At present I work as a freelancer as well as a Tour Operator in Bhutan.
Born 1970, from Trashigang
Connect with the Photographer