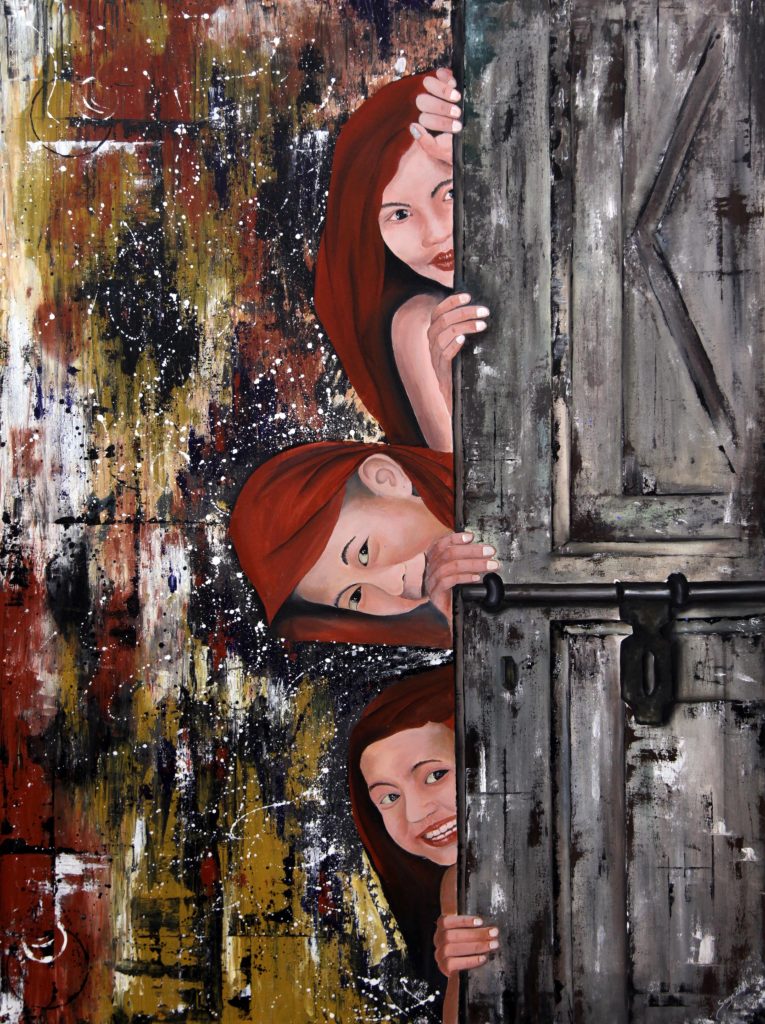 Art Description
This art piece is inspired from a photograph by Scott Stulberg/Corbis. It made me revisit my childhood memories when my parents would threaten me that they would send me to monkhood if I failed or did not do my homework. It is embarrassing to think about it right now but back then it felt like a real punishment. Being far away from home, and the disciplined life of the monks and nuns made my ignorant mind shiver. Amidst these regimented lives, these young monks have such pure and innocent smiles, I wanted to capture this innocence on canvas. The robe's red color indicates its dominance and power over all the other colors. In our society monkhood indicates respect and the ones who show the path of spiritualism.
Artwork Specification
Title: The Red Delight
Year: 2021
Dimension: 92×122 cm
Medium: Acrylic
Price: Nu.80,000/-
About the Artist
In my primary school days, my sister inspired me with her art- she would draw Anime characters in her artbook. I would take her artbook and show it off to my friends as mine, I would be so proud of it. Then one fine day, I lost her artbook! She was saddened, I wanted to replace her book- I got a book and drew a lot of pictures of Anime, cartoons, animals, Barbies and all that she liked and had drawn before. That's when I realised I too could do it. My interest in art grew with determination. I am mostly interested in sketching and portraits. I would like to do more plein air landscapes and still life now. When I create, I fall deep and forget everything around me.
Born 1997, from Samdrup Jongkhar
Connect with the Artist
Buy the artwork to support the Artist & VAST Bhutan
We will send you pricing and payment details of the selected painting.
Share this Artwork