Artworks
About Yeshi Peldhen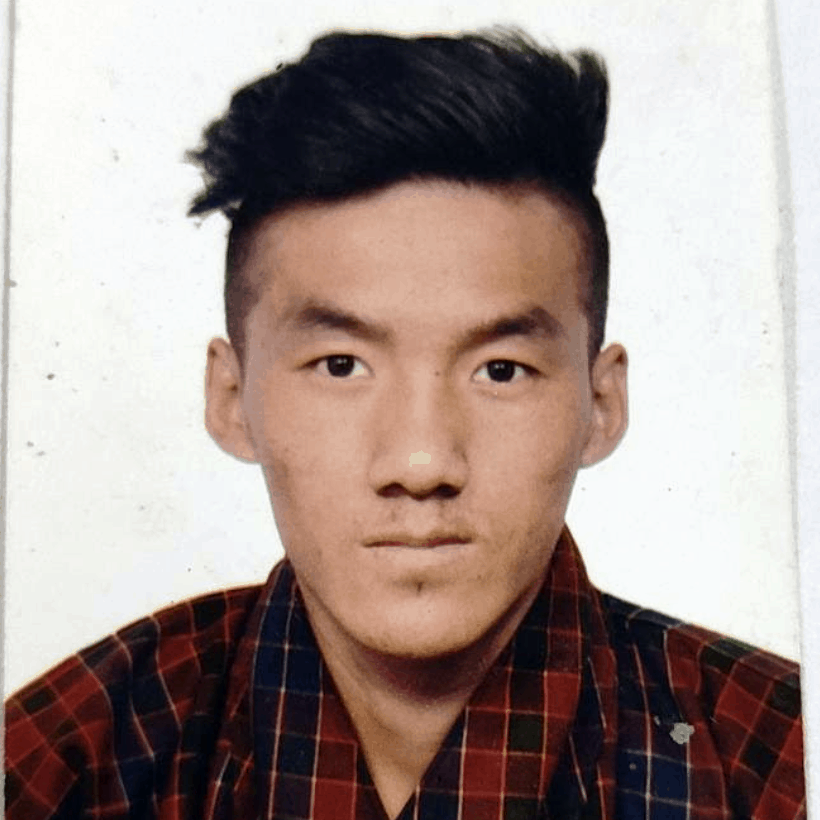 I spent one winter vacation as an assistant to my uncle who was a painter. That was where I got so much inspiration. Seeing my uncle's work helped me make up my mind to join the National Institute for Zorig Chusum ( School of the Thirteen Traditional Arts and Crafts). After completing Grade 10 in 2008 from Jakar School,Bumthang, I joined the NIZC in 2009. At the institute, I was privileged to learn from many highly learned and talented teachers including Mr. Tsewang Tenzin with whom I still continue to work. Whilst at the institute, I attended all the formal classes and also did some over-time to develop my skills as well as understand more about both the traditional and contemporary art forms. I even spent my winter vacations in and around NIZC with the teachers and a few other friends working on their paintings.
For all six years at NIZC, I was awarded the first division in all of the exams. I also served as the student leader in 2013 and 2014. My final achievement was The Best Outgoing Student medal in 2014. Since finishing from the institute, I have been working with one of my teachers on lots of projects for government, private and other individuals based on their needs. Simultaneously I began working for my first exhibition with the help of my teacher, Mr. Tshewang Tenzin. And finally, in February 2017, I had my first solo exhibition at the Nehru Wangchuck Cultural Centre in Thimphu, organized by the Indian Embassy. The title of my exhibition was "The Hell Wheel of Life" which explains the six realms of the universe.
That same year I was invited by the Serendipity Arts Festival to the Young Subcontinent Project in Goa, India.I am currently working in Art United Gallery which I founded mainly for the preservation and promotion of Bhutan's traditional arts and culture. It is my aspiration to help the young and unemployed of Bhutan to find creative job opportunities for a positive impact on their life. As of now, we have five artists led by one of our teachers with me as the coordinator.
Born 1991, from Bumthang
Connect with Yeshi Peldhen